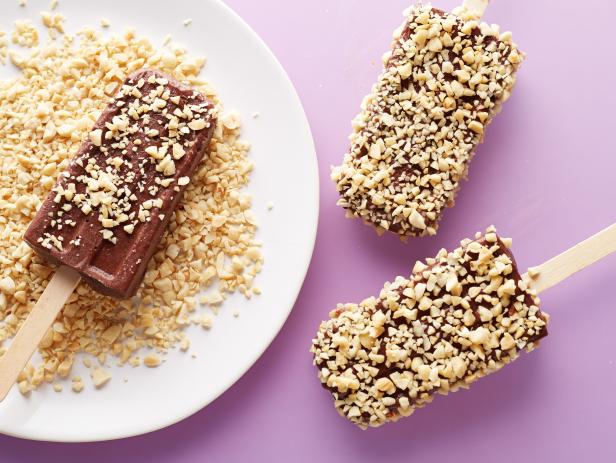 As the new year rolls around, most of us are looking for ways to be healthier. But we don't want to give up our treats. It's a case of wanting to have our cake--and our waistline--and eat well too!
Over the next few weeks, I'll be sharing some healthier alternatives for dessert. I hope you enjoy them!
This one is also great for parents who want to give their children healthier treats. You make the pops yourself in ice pop molds (you can find them
here
, if you don't have them already).
(from Food Network)
Ingredients:
4 large ripe bananas
3 tablespoons unsweetened cocoa powder
3 tablespoons heavy cream
3 tablespoons maple syrup
1/2 cup salted, roasted peanuts, finely chopped
Directions:
Special equipment: Six 3- to 4-ounce ice-pop molds
Break the bananas into chunks, and puree in a food processor until the mixture is smooth and creamy. Add the cocoa powder, cream and maple syrup, and puree until combined. Spoon the banana mixture into ice-pop molds, and freeze until firm, 8 hours or overnight.
Spread the peanuts on a plate. Run hot water over the ice pops to help loosen them, then unmold, roll them in the peanuts and serve (or keep them frozen on a parchment-lined baking sheet until ready to serve).
Copyright 2014 Television Food Network, G.P. All rights reserved.