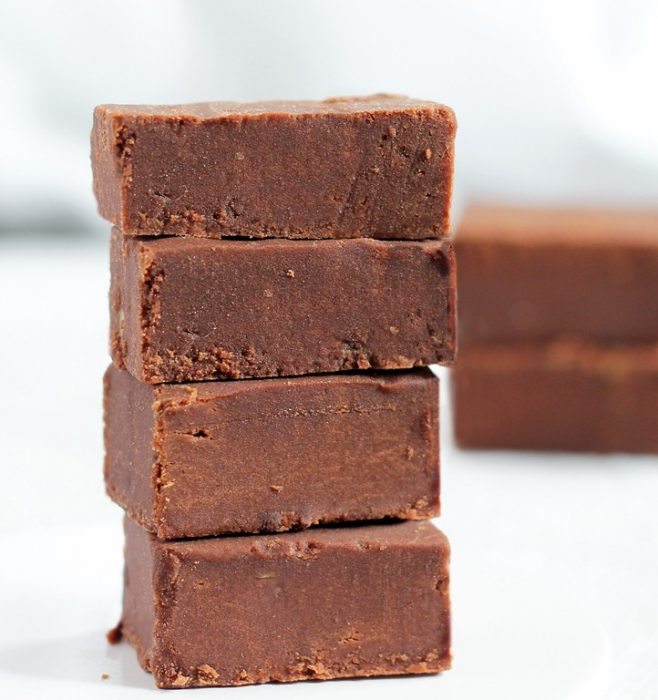 This recipe blogger had me at "no fake sugar." The recipe comes from
Chocolate Covered Katie
, and you can get this recipe and others by clicking the link.
Sugar Free Chocolate Fudge
1/2 cup coconut butter or
Homemade Coconut Butter
. (120g)
1 large, overripe banana (160g) (For a banana-free version, just use 2/3 cup more coconut butter)
1/2 tsp cinnamon (optional)
scant 1/8 tsp salt
pinch
uncut stevia
(or 2 tbsp powdered sugar or pure maple syrup or honey)
1/4 cup cocoa powder or cacao powder (20g)
optional: 1/2 tsp pure vanilla extract
Make sure your coconut butter is melted before use. Combine all ingredients in a food processor. Then smooth the fudge into a container or candy molds. (Plastic containers work well, because you can pop the fudge right out.) Place in the fridge for a few hours, or freeze for a few minutes. You can freeze it for longer periods of time; just be sure to thaw at least 15-20 minutes prior to eating.